Steve Eberhardt
Travel
Atlanta's Spookiest Events for the Ultimate Halloween
By |
Halloween is right around the corner. If you're an Atlanta resident or visitor that seeks spooky adventures this October, here are some great events for you.
Netherworld Haunted House
Netherworld is one of Atlanta's most well-known haunted houses. It has exaggerated special effects, realistic makeup, scary monsters and talented stunt actors who will bring you one of the most dazzling haunted house experiences of your life. It is open nightly from now until Nov. 3, 2019, and is also open Nov. 8 and 9, 2019. It is located at Stone Mountain.
Little 5 Points Halloween Festival and Parade
Little 5 Points Halloween Festival and Parade is one of the largest Halloween parades in the Southeast. It is on Oct. 19, 2019, and admission is free. Aside from the parade, there'll be live music, vendors and plenty of food. Make plans to join the parade and then shop at local stores along Euclid Avenue.
It is a family-friendly event, but some costumes could be scary for children. Beer is also sold from street vendors and is allowed around the area. Your best bet is to take MARTA to avoid heavy traffic.
Halloween Lantern Parade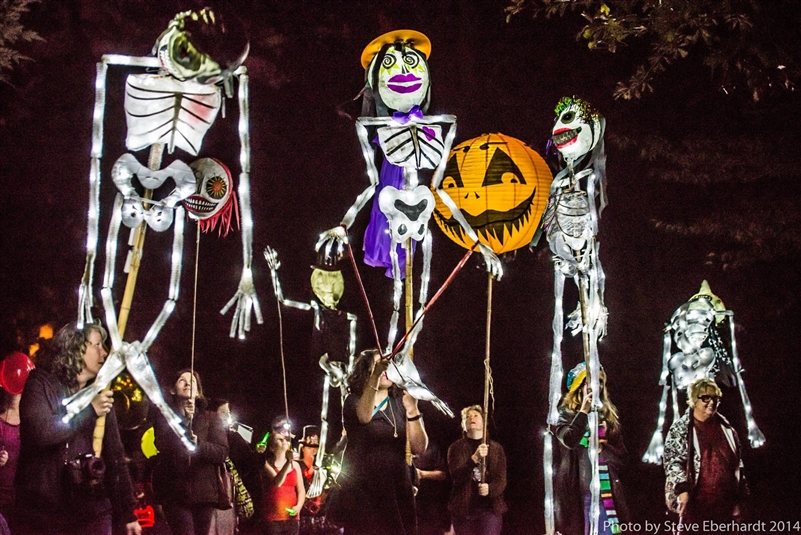 The Grant Park Conservancy is having its ninth Halloween Lantern Parade on Oct. 25, 2019. People of all ages are welcome to participate in the parade and create their lanterns. Nothing screams Halloween more than spooky lanterns in the autumn weather.
If you do not have a lantern, you can purchase a kit for $20 at Adams Realtors and Dakota Blue. The parade is sponsored by Street Food Coalition. You can expect some banging food trucks at the park to feed your hunger while walking around in the parade.