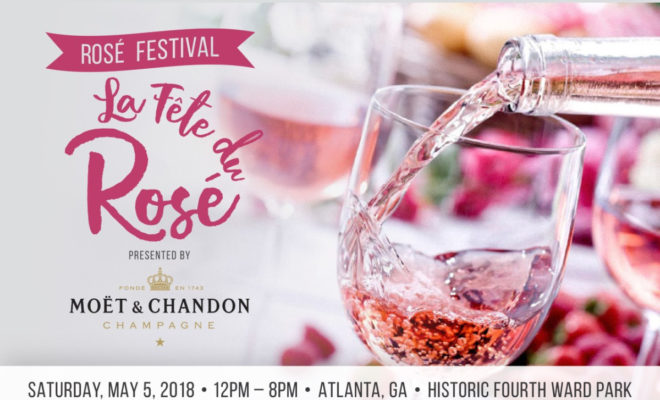 La Fête du Rosé: Picnic in Style with Atlanta's Newest Event
|
Gourmet food, live music, art installations, glamour, outdoor picnics in the Atlanta spring air, games, a chance to dress up, and tons of rosé. You can find all of these things at the first ever La Fête du Rosé.
The inaugural La Fête du Rosé sponsored by Moët & Chandon Champagne, will take place on Saturday, May 5, 2018, in Atlanta's Historic Fourth Ward Park.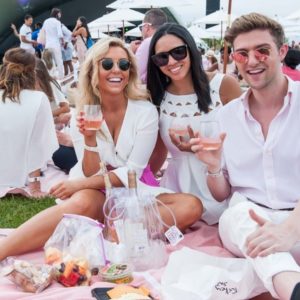 The event draws inspiration from New York City's wildly popular Pinknic in both ambiance and attire. Similarly, La Fête du Rosé attendees will be asked to adhere to the event's stylish dress code and arrive dressed to impress in only pink and white attire.
La Fête du Rosé will feature live music and DJs including headline performer DJ Cassidy as well as popular Atlanta-based artists including DJ Stormy, well-known for her fusion of Hip Hop and Electric Dance Music, and DJ Baby Drew from Power 96.1.
While the event will have a variety of entertainment and luxury such as music and live art installations, it is first and foremost a picnic and therefor will have gourmet picnic baskets curated by Chef and Grammy Award-Winning artist, Kelis Rogers. Rogers is known for founding French culinary catering service, Bounty & Full as well as for her hit songs, "Milkshake" and "Bossy." In addition to the baskets, several food and beverage vendors will be on-site offering specialty items such as frosé (frozen rosé), rosé champagne-infused gummy bears, rosé flavored cotton candy and more.
"We want this event to feel eventful, not like you're just out there, you're at the park just kind of twiddling your thumbs, but feeling eventful. There are going to be giant sized games (chess, jenga, dominos, rosé pong), just interactive things, the art installation to watch, things to do, people to enjoy, and music to really get you groovin'," said Director of Programming for the event, Heather Ferdinand.
Falling on the same day as both Cinco de Mayo and the 2018 Kentucky Derby, La Fête du Rosé will include a derby viewing area and rosé-inspired tequila cocktails to ensure their guests don't miss a second of fun the day has to offer.
La Fête du Rosé is expected to go through anywhere between 3,000-4,000 bottles of rosé which is a recipe for a fantastic day. "It's going to be the best time you can have in Atlanta. Atlanta is one of those places, a beacon for new experiences. So, we know that the people of Atlanta are really going to embrace this event and love the elements that it brings," Ferdinand said.
"Since bringing the international sensation, Dîner en Blanc, to Atlanta in 2014, we've known that this was a city that fully embraced and welcomed new concepts," said founder of La Fête du Rosé, Cleveland Spears III. "I'm extremely excited to be able to introduce this unique event, which will undoubtedly become one of Atlanta's hottest and most sought-after social gatherings of the season."
HERS has partnered with La Fête du Rosé to giveaway two free tickets to the event. Click the link below and follow the instructions to enter for your chance to win!