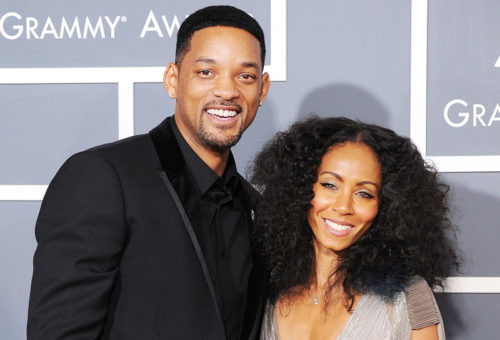 Entertainment
Jada Pinkett Smith Says Will Smith is Not Her "Husband"
By |
Jada Pinkett Smith revealed that she and husband Will Smith refer to each other as "life partners" rather than "husband and wife."
During an interview with People magazine, Pinkett Smith said, "I needed a different form to dissolve all the expectations that I had of a marriage…to see Will outside of [a] husband and see him as a human being."
Building a new foundation for themselves and their children Willow, Jaden, and Trey, the 20-year couple says they intend to pursue a fresh perspective of their marriage.
On Monday October 22, Jada Pinkett Smith and Will Smith appeared on the Red Table Talk to discuss  "redefining our relationship, going from calling ourselves married to becoming life partners." She said, "I felt like there was a way to speak about that that was open…and still aspects that are private!"
The show is part of a two-part series featuring Will called "Becoming Mr. & Mrs. Smith (Part 1)." During the show, Will credited Jada for his motivation to be a better man. "The one thing that I think has been the greatest motivator and asset for me with you is your absolute refusal to accept anything from me other than the best that I can possibly be," he said.
Start your own Red Table for #RedTableTalk Day Oct 22nd and tell us about it! Oh … and here's a sneak peak of some more fam visiting the table for the next 13 ❤️ pic.twitter.com/heWT0U1Jgz

— Jada Pinkett Smith (@jadapsmith) October 18, 2018
In July, Will appeared on TIDAL's Rap Radar podcast and said that there's "nothing that would break our relationship."